A few weeks ago I read something about a 200 year old German tradition for children on their first day of school. I continue to search for a tradition to land on for a family celebration each year the night before the first day of school. So, I decided to give "schultüte" a try. We are planning a dinner for our little soon-to-be-second-grader, and this schultüte will be presented to her at that time.
From a random website, this is what I was able to discover about the tradition of giving a schultüte:
[Presenting a child with a schultüte is a]
German tradition dating back to the early 19th century. Oftentimes, the first day of school can be a bittersweet moment in a child's life, but in Germany and Austria it is marked by a day of celebration and appreciation. On that day, families present their first grader with their very own Schultüte. Inside, the child finds little gifts, treats, and school supplies.
And here is a photo of some presumably German children in days gone by with their very own schultütes. Just to reassure you that I'm not pulling your leg on this one.
Okay. So, we are neither German, nor is this the first day of first grade for our little kiddo. Nevertheless, I am going to go willy nilly on this one and borrow the tradition for my own purposes and schedule. I'm fearless like that.
Here is the final product: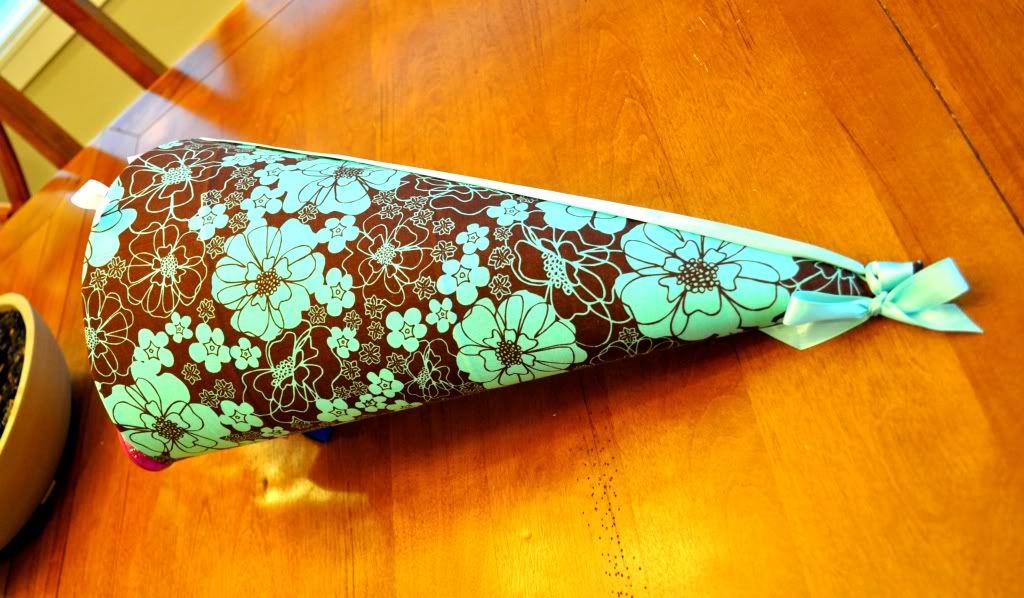 I covered poster board with fabric to make the cone. Then I filled it with little items that had notes attached to them. The items I included were a pencil sharpener, post-it notes, a bag of smarties, a book, a pencil bag, a journal, glitter pens, ice breakers, watercolors, and some hair accessories that I made to match her school uniforms. Nothing too big, just some random fun stuff. I mean, what kid doesn't like glitter pens and post it notes, right? Here is a look at the individual items with their corresponding notes attached.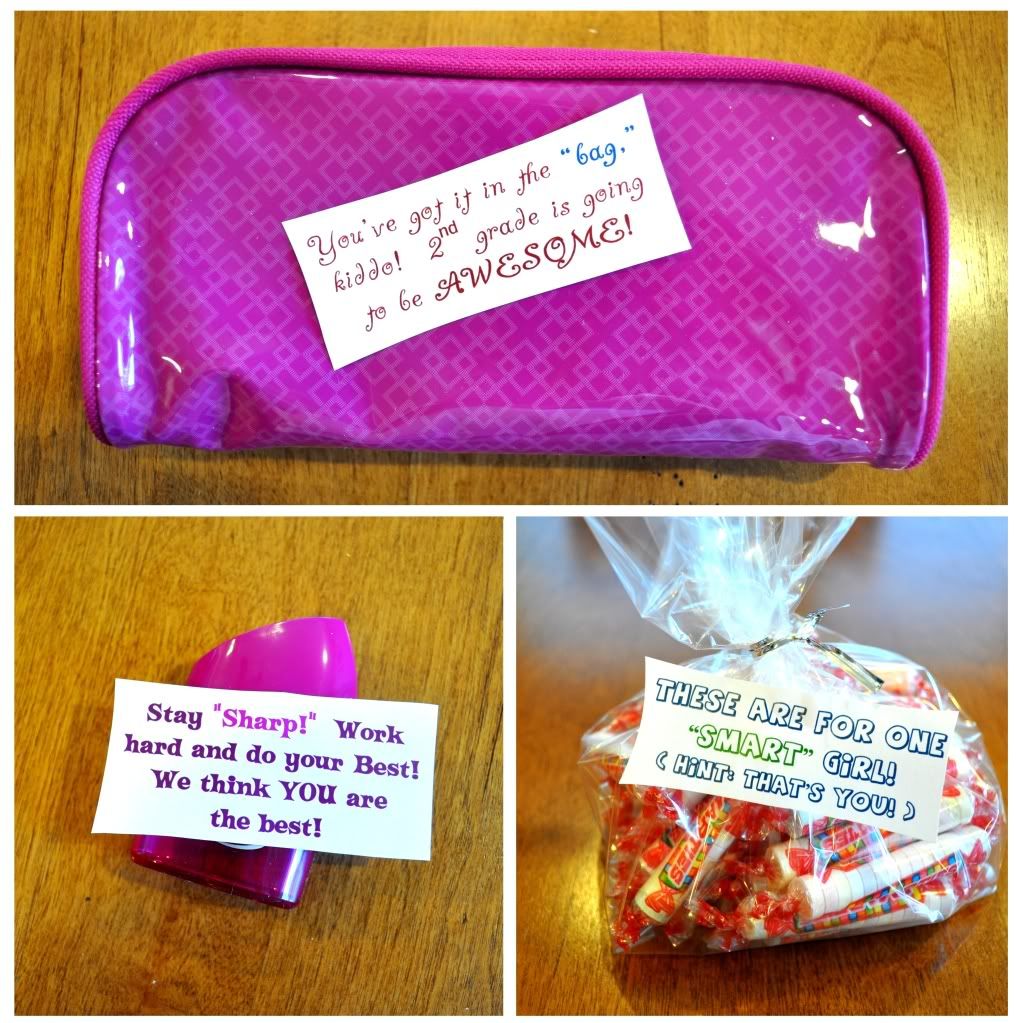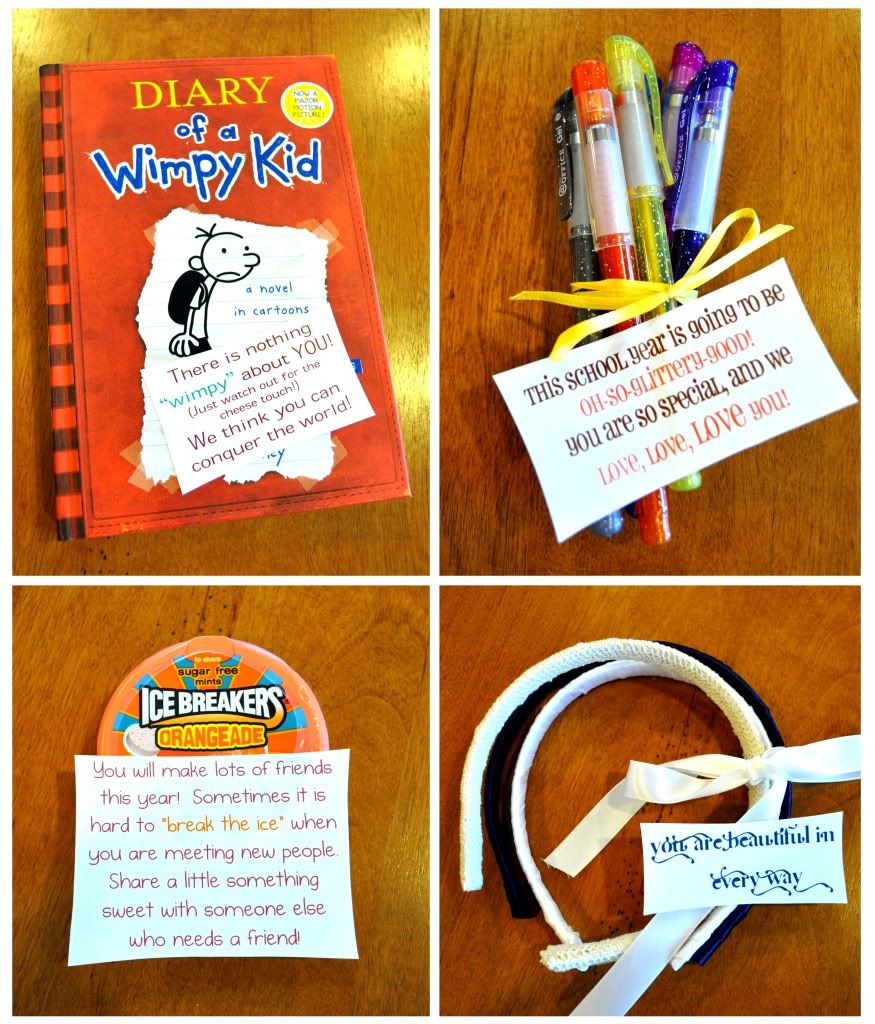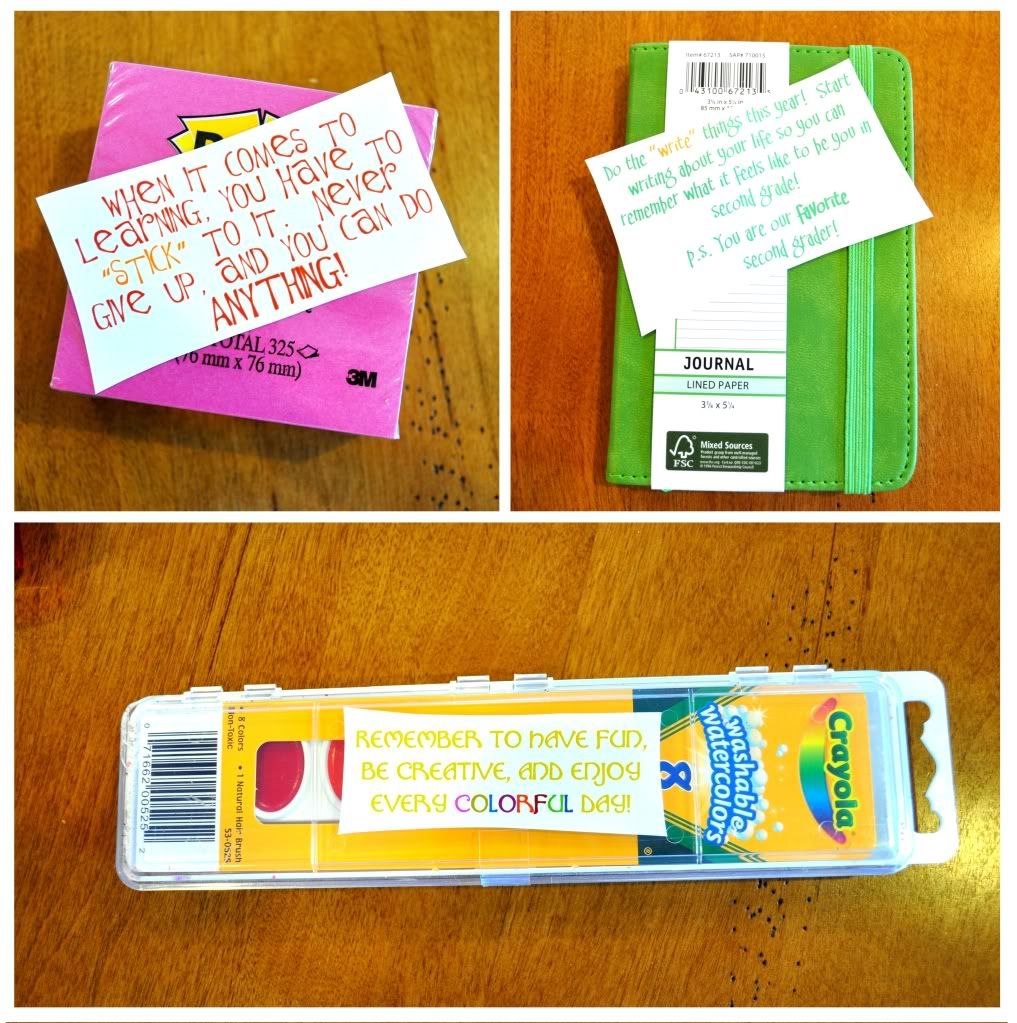 I hope she'll like it (I think she will)! If I were to do this again next year, I think I would skip the whole cone thing and maybe make her a fabric covered box that she could actually continue to use. The shape of the schultüte makes it awkward to fill, and really, what is she going to do with a giant fabric covered cone? It is not at all practical. Nevertheless, I gave it a try and will not be empty handed for our little celebration tomorrow!
Happy first day of school to everyone!